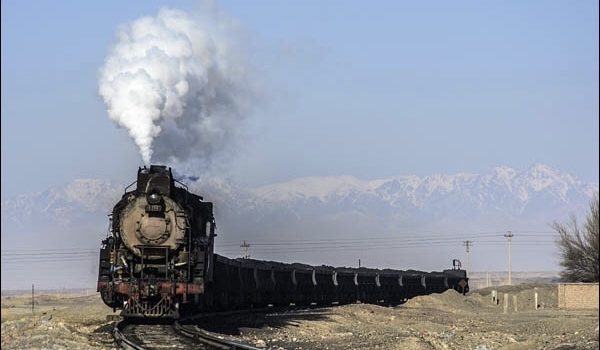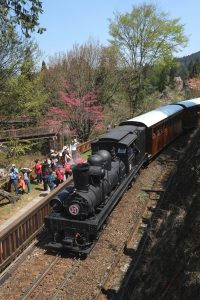 China and a taste of Taiwan, March 2019 (for a "Dirty Weekend in China" with "JS" 2-8-2's performing the last real work by steam traction in the world; the Shays during the cherry blossom season in Taiwan, and a day in Hong Kong!)
Note:  That part of the tour involving Alishan awaits approval and costing from the Alishan Railway authorities. Shay photos courtesy James Waite; Wushulin railcar Ray Schofield. It is probable that clients of the LCGB (Locomotive Club of Great Britain) and PTG (Portuguese Travel Group) will be joining us for much of the Taiwan part of this tour.
Can you remember the early years of the 21st Century, when we would regularly fly to China, and travel –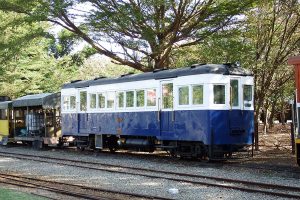 often by overnight train – to the far reaches of Inner Mongolia, to freeze our b******s off waiting for "QJ" 2-10-2's on the Jingpeng Pass, or at Bautao, or perhaps Tiefa for the passenger trains – with the most stunning smoke effects from the engines in the still winter air, not to mention the sounds, so effectively captured on video! (Although not yet HD, nor yet 4K, because we didn't have it then!) But now we do……Sadly all of that has gone – but with one exception – Sandoling mine at Hami, near to Urumqi in the extreme north-west of China. Here, a fleet of 9 powerful "JS" 2-8-2's (a change from the formerly common, and much lighter, "SY's") pound noisily out of the pit at Sandoling, where operations are now expected to last until at least the end of 2018 , and probably into 2019. Consequently we are planning (somewhat speculatively) this second another trip there, combined with a visit to Taiwan, with charters on the main line of a 2-8-2; two sugar mill visits, one with a chartered steam train, the other with a chartered railcar; and most importantly to the "Shays of Alishan" in Taiwan, to see the regular "cherry blossom season" workings, and subject of course to the acquiescence of the Taiwan Railway Authority, a short charter of our own with a "Shay".
The "JS" 2-8-2 mine workings at Sandoling are the last  guaranteed chance to see the last real steam in any numbers, in action anywhere in the world; Taiwan is of course one of very few places where you can see "Shay" geared locomotives in action. And finishing the tour in Hong Kong, with its double deck trams, Star Ferry, and the Victoria Peak cable car with its spectacular views, should make this tour a fitting final tribute to working steam.
Traveling Plan:
 March 12th (Tue)

Depart London Heathrow airport 18:05 by Air Astana flight via Astana to Urumqi...

March 13th (Wed.)

... arr. 11:40 on Thursday. Transfer to Urumqi railway station for train departing 16:20 for Hami, arr. 19:46 and transfer by road to Sandoling for overnight.

March 14th (Thu.)

Full day photographing the industrial steam operations at Sandoling Mine (JS 2-8-2's similar to main illustration)..

March 15th (Fri.)

As Thursday

March 16th (Sat.)

As Friday, until transfer to Hami railway station for D8809 20:46 to Urumqi 23:59 and transfer to hotel.

March 17th (Sun.)

After breakfast, transfer to Urumqi airport for China Southern flight to Taipei; transfer to railway station for train to Changhui for overnight.

March 18th (Mon.)

Early transfer to roundhouse, then special train with 2-8-2 DT668 from Changhui to Ershui, and on to Jiji and Checheng. Optio nal trip by coach the short distance to the scenic Sun Moon lake and lunch; back to Checheng for final leg of our steam charter to Ershui. By service train to Chaiyi for dinner and overnight.

March 19th (Tue.)

Transfer to Alishan for regular train (not steam) at 09:00 to Fenqihu 11:20. Shed visit and town; return to Alishan by road. Dinner and overnight hotel in Alishan (or Zhaoping)

March 20th (Wed.)

This is the day Shay (normally No. 31) operates tourist shuttles over a 2km route in a wooded valley, to Zhaoping and v.v. - earlier (by diesel) to see the sunrise over the mountains. Dinner and overnight in Alishan.

March 21st (Thu.)

Today we plan to have a special train with "Shay" No. 25 over a short distance, probably from Chiayi or the nearby depot at Beimen, to Zhuqi - about 14kms. Lunch in Chaiyi, then Beimen train park and tourist visits. Dinner and overnight in Chiayi

March 22nd (Fri.)

Transfer by road to Xihu sugar mill for charter steam train to the end of this 4km line, with run pasts of course! Then to Wushulin sugar mill for trip over their 4.6km line with their railcar (see illustration). Transfer by road to Tainan for dinner and overnight.

March 23rd (Sat.)

An essential visit for anyone interested in antiquities because of its proliferation of temples. We will see those, and the 3 main line preserved steam locos., before continuing to Kaohsiung for our flight at 15:05 to Hong Kong, arr. 16:35. Our hotel - on bed and breakfast basis - is close to the metro so anybody wishing to go down town and see and ride on the double deck trams, can do so. The choice of food in HK is great and most people speak English!

March 24th (Sun.) 

Our day in Hong Kong will include a charter tram ride; a trip on the Star Ferry, and the cable car up to Victoria Peak whence the view is stunning, provided the weather is kind. We will have a farewell dinner before transferring to the airport for British Airways flight BA026 dep. 23:05 for London Heathrow airport, arr. 04:45

Or BA028 dep. 23:45 for London Heathrow airport, arr. 04:45 Monday