Duration: 1 & 2 & 3 days
Location: France
Available Seat: available
Price: See individual tour descriptions above
ORDER NOW
In 2016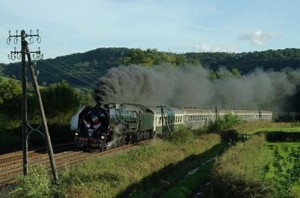 "Les Chemins de fer du Creusot" is again planning a number of runs with 241P17, details as under. There is now again a France + Switzerland trip planned for this year – September 16-18 – with 241P again double-headed with 241A65 within Switzerland; and we are happy to make individual bookings for you on all of their trips, including Eurostar + TGV rail to and from Le Creusot where all the journeys start; and appropriate hotel accommodation.
April 16-17 (Saturday & Sunday);  Le Creusot – Tours and return – the "Chateaux of the Loire Steam Express" – visiting the Chateau de Chenonceau, a Renaissance pile with sumptuous gardens.  After overnight in a *** hotel in Tours, we visit the Chateau d'Amboise, whose chapel is believed to be the burial place of Leonardo da Vinci, before returning to Le Creusot. Take advantage of the relative strength of the £ Pound against the € Euro, during this still warm but less crowded month of April, to visit these two amazing chateaux, with 241P17 in charge.
Price:  Return steam special, visits to the chateaux, and dinner, bed & breakfast at *** hotel in Tours:  with 2Cl rail £205; with 1st Class rail £239
May 22 (Sunday) Le Creusot – Villars-les-Dombes and return for the Parc des Oiseaux (park of birds) where over 400 species of native and exotic birds live, including tufted herons, vultures, pink flamingoes, emus and ostriches.
Price: Return steam special, coach transfer from Villars-les-Dombes to the "Park of Birds" and return, and entry to the park; with 2nd Class rail £65; with 1st Class rail £89
August 28 (Sunday)"Savoy Steam Express" Le Creusot – Aix-le-Bains, at the foot of the Alps, and return including a cruise on the Lac de Bourget and Canal de Savieres.
Price: With 2Cl rail £79; with 1Cl rail £109
September 16,17 & 18 (Friday – Sunday) "Switzerland and the Lakes" (Zurich and Constance) – a veritable rail cruise to the heart of Switzerland, with 241P17 double-headed with 241A65.
Friday:  Le Creusot – Bad Zurzach via Chagny – Beaune – Dole – Besancon – Montbeliard – Mulhouse and Basel, with overnight in Bad Zurzach.
Saturday: From Bad Zurzach to discover the landscapes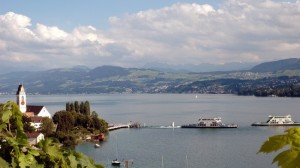 and Swiss lakes. Enjoy the Lake Zurich and Walen in the morning light. Stop at Buchs, visit the city, its castle, walk around the lake Werdenberg. Visible from kilometers away, Mount Santis, emblem of Lake Constance, will dominate our crossing of the afternoon, and will accompany us time to walk along the Lake Constance, for our return in the evening to Zurzach.
Sunday: Return to Le Creusot by same route as outward.
Price: With 2Cl rail: £229; with 1Cl rail, £259.  Hotel and guest house accommodation, all within 500 metres of the railway station, and including breakfast, is currently available ranging from £128 (modest guest house) to £264 (**** hotel) for the two nights, but exact prices will be confirmed at time of booking, and early booking is recommended as hotel accommodation in the area is already under pressure because of this deservedly popular steam railtour.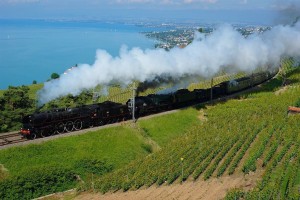 If you are travelling from the UK to join any of these tours, you will need accommodation in Le Creusot the night before the trip starts, and probably the night it ends. Recommended hotels are the F1 Le Creusot TGV** (from £27 per room per night) or Kyriad ** (from £52 per room per night) – both room-only and near to Le Creusot TGV station; or the Hotel La Petite Verrerie, (from £85 per room per night incl. breakfast) – in Le Creusot town and walking distance from Le Creusot SNCF station. You will need to budget for taxis between Le Creusot TGV/Novotel and Le Creusot SNCF/town or v.v. because although the distance is not great, it is not "walking distance" unless you are very fit (or very mean!) Details of such bus services as exist, will also be provided.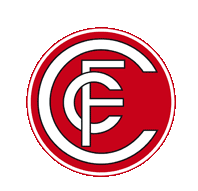 Return fare from St. Pancras to Le Creusot TGV and return from* £125 2nd Class, or £204 1st Class.
* Depending on how soon you book, and which combination of Eurostar + TGV trains chosen. Click on the link below for suggested train times between London St. Pancras International, and Le Creusot TGV (times subject to confirmation upon booking). Read down on the left, up on the right. Le Creusot train times
All prices good as at 21st March 2016, and based upon a RoE of €1.25 = £1
"Baie de Somme" Steam Festival    April 15th, 16th and 17th, 2016

Just across the English Channel, and much nearer than Le Creusot, is Noyelles, on the old main line from Calais to Paris – the route of the "Fleche d'Or" or "Golden Arrow" – and the hub of the Bay of the Somme Railway, with branches to Le Crotoy, and to St. Valery-sur-Somme and Cayeux-sur-Mer.
The annual steam festival takes place on the above dates, and for the occasion we present a package including return Eurostar and rail between London St. Pancras International and Noyelles via Calais Frethun; a 3-day pass valid on all the public steam trains which will be operating on the network over this weekend (and there are many –  click on this link http://www.fetevapeur.fr/index.php?lang=en for the full timetable); and 3 nights BB in an hotel in St. Valery  (or in Noyelles or in Cayeux depending upon availability) and travel from St. Valery to Noyelles on Monday morning.
Package price as at 21st March 2016 and based on ROE of €1.25 = £1:  £299 per person sharing twin room.
The outward journey on Friday 15th April leaves St. Pancras 12:58 and with one change in Calais Frethun, arrives Noyelles 16:32, still in time to see some of the festival trains before the weekend begins in earnest on the Saturday and Sunday.  The return journey on Monday morning leaves Noyelles 08:05 and again with a change in Calais Frethun, gets to St. Pancras at 09:57, useful for those who cannot miss a working day. It is possible to leave Noyelles on the Sunday at our special price, but at 11:19 which would mean missing much of the activity on that day. Travel out and back on other days is of course possible but details and prices would be confirmed at the time of booking.