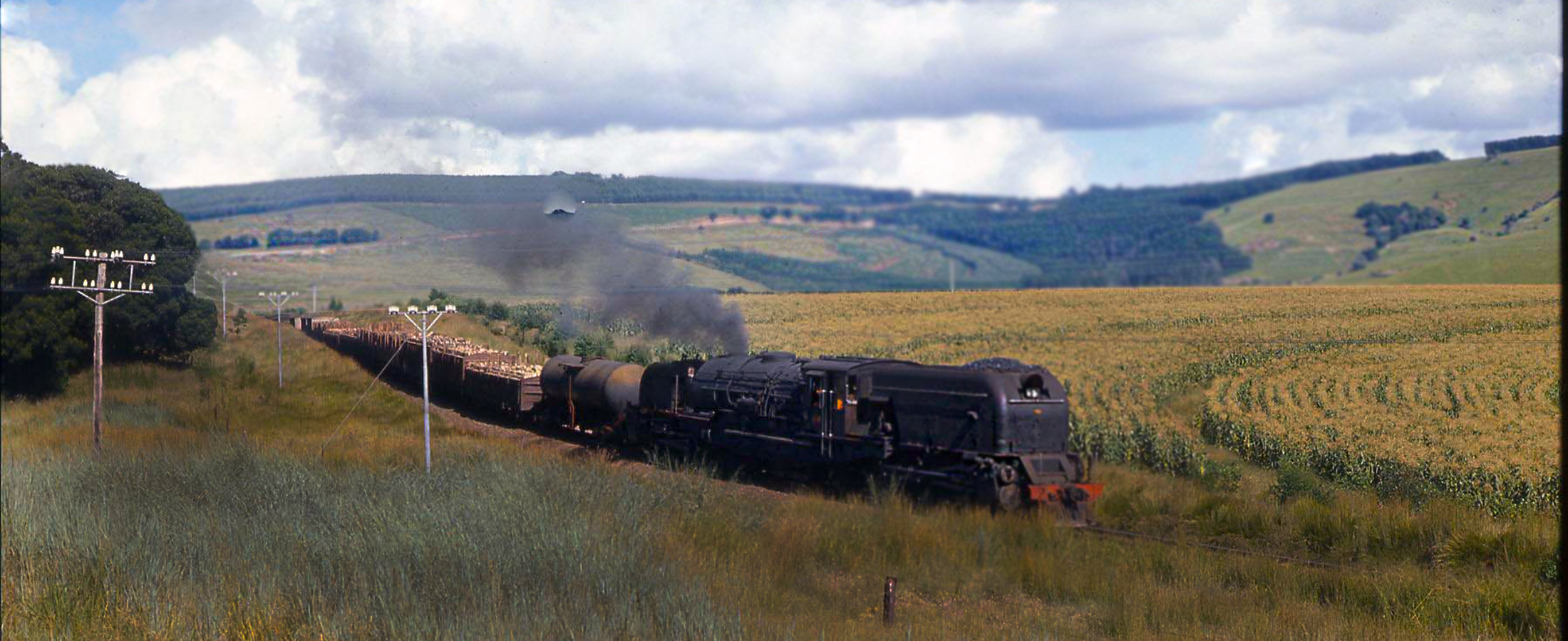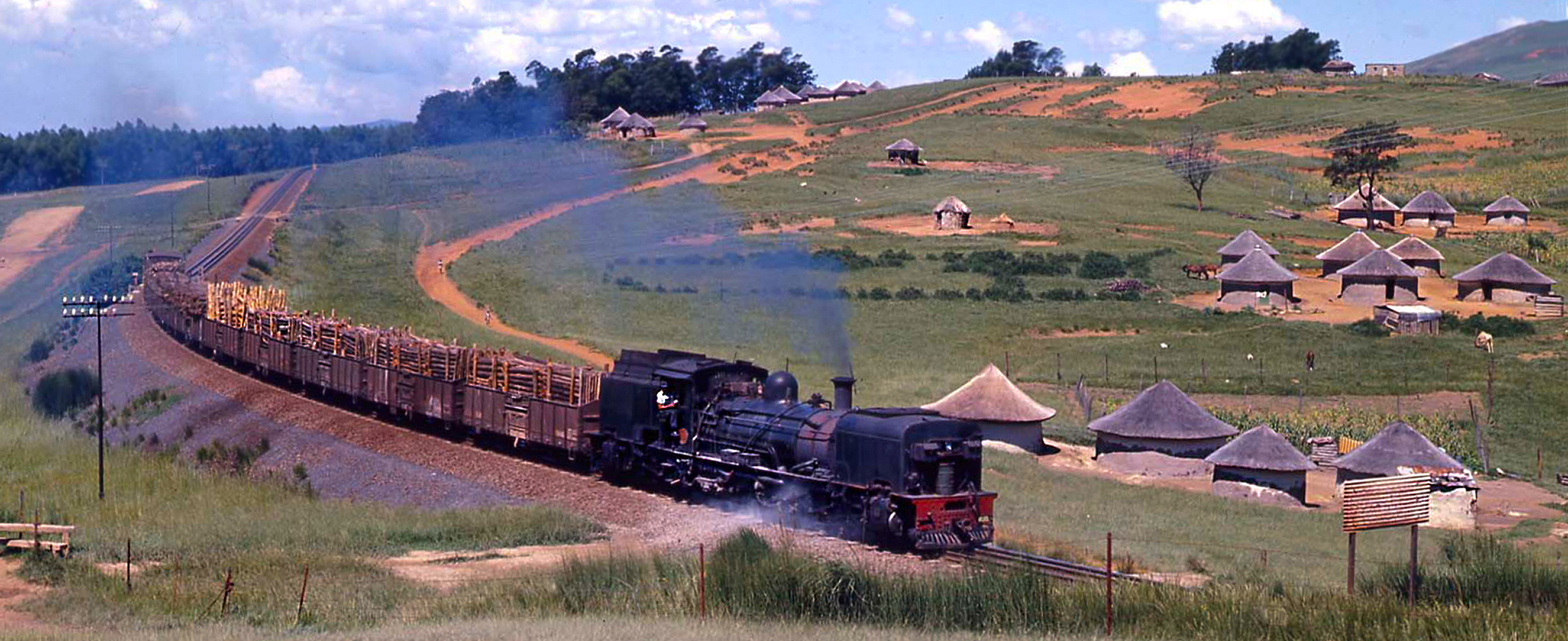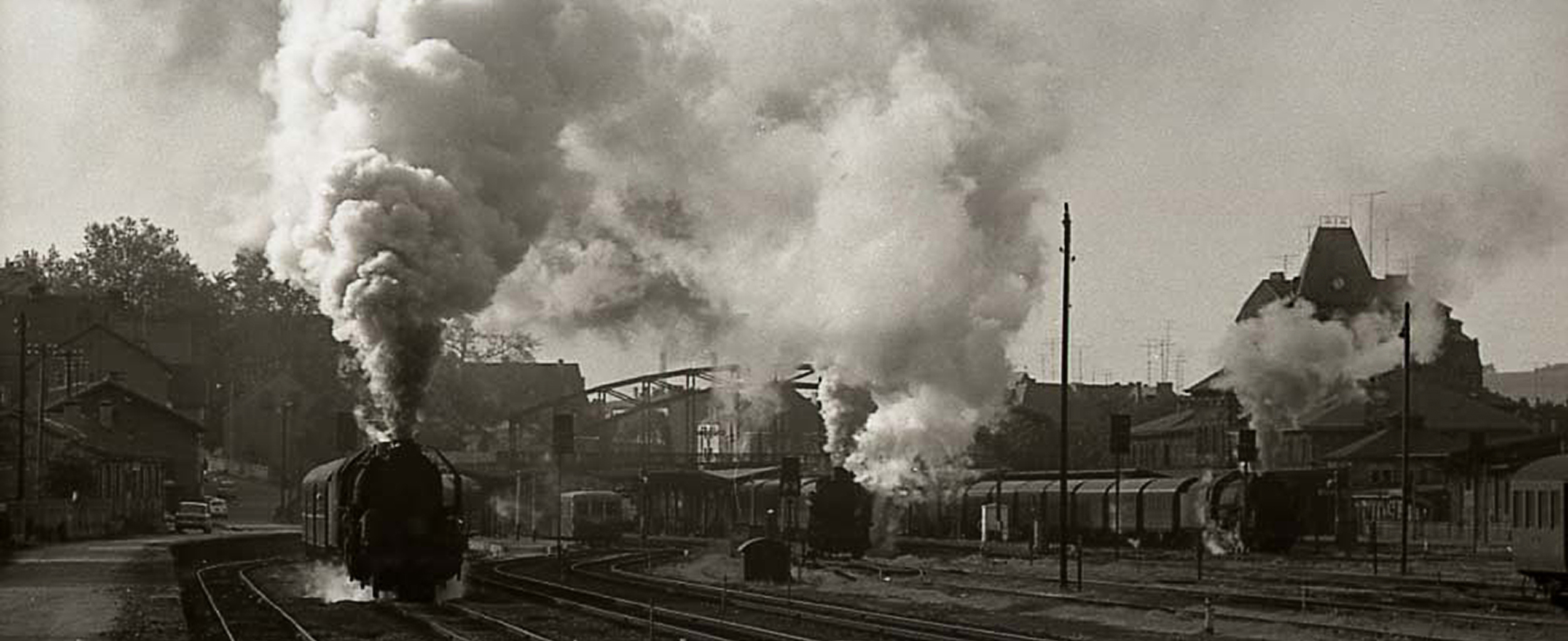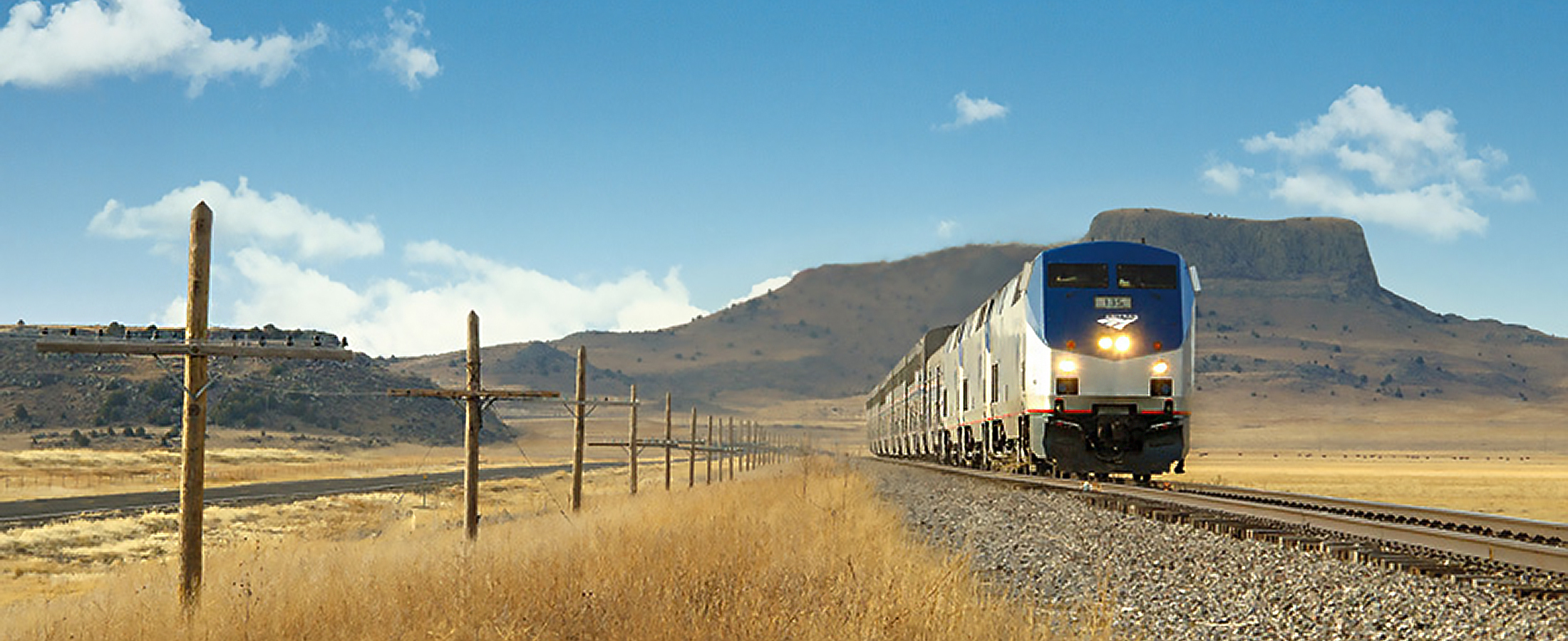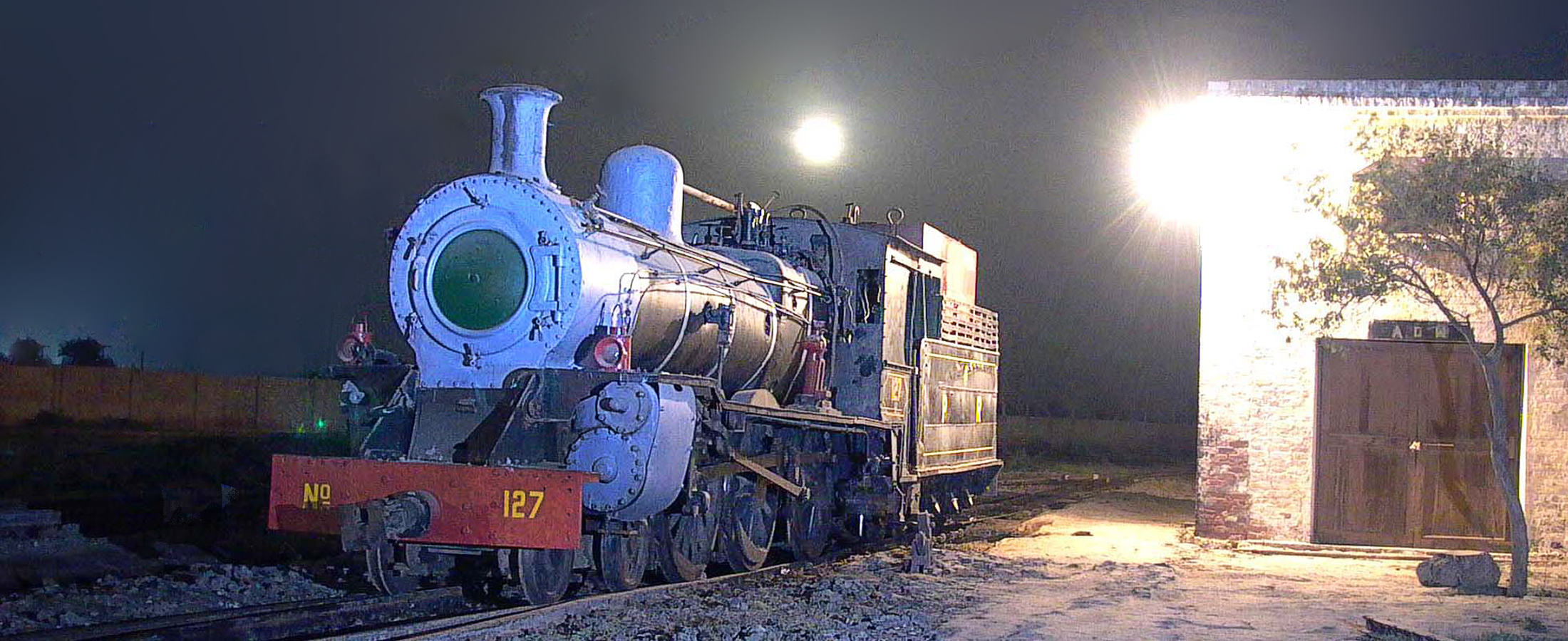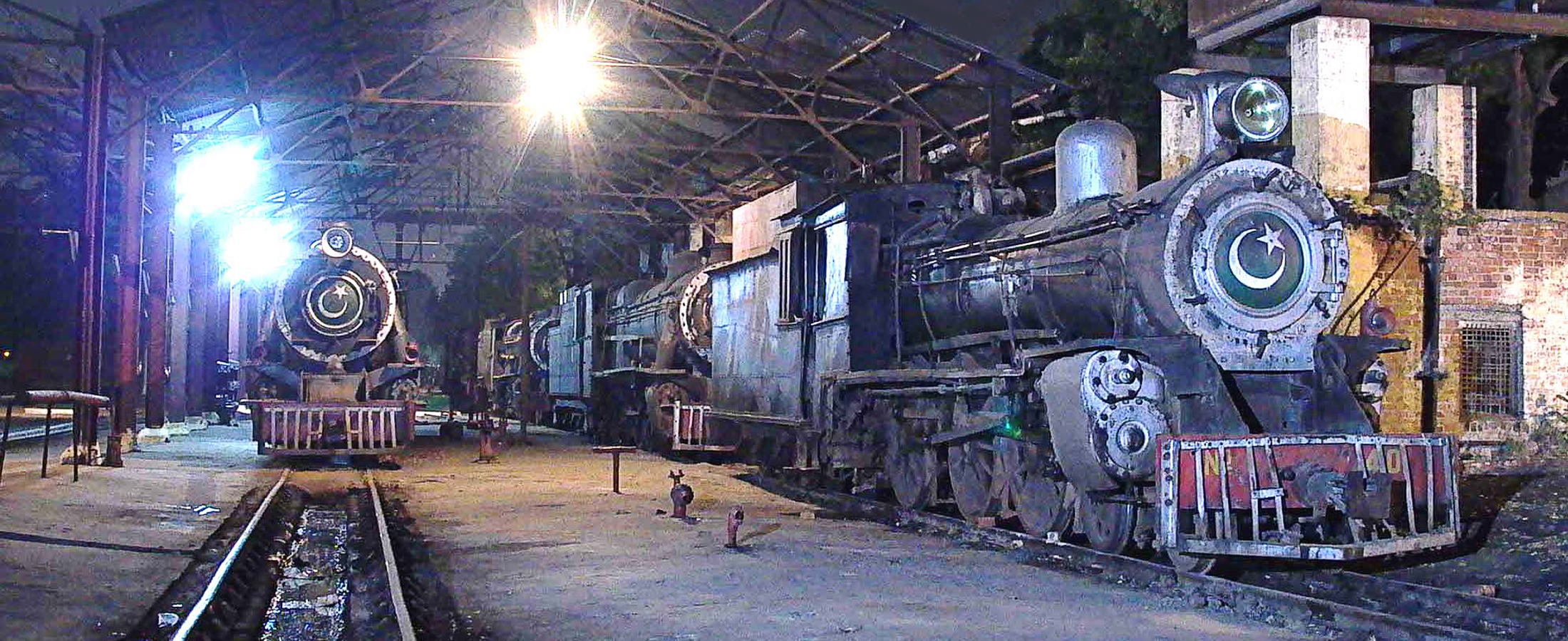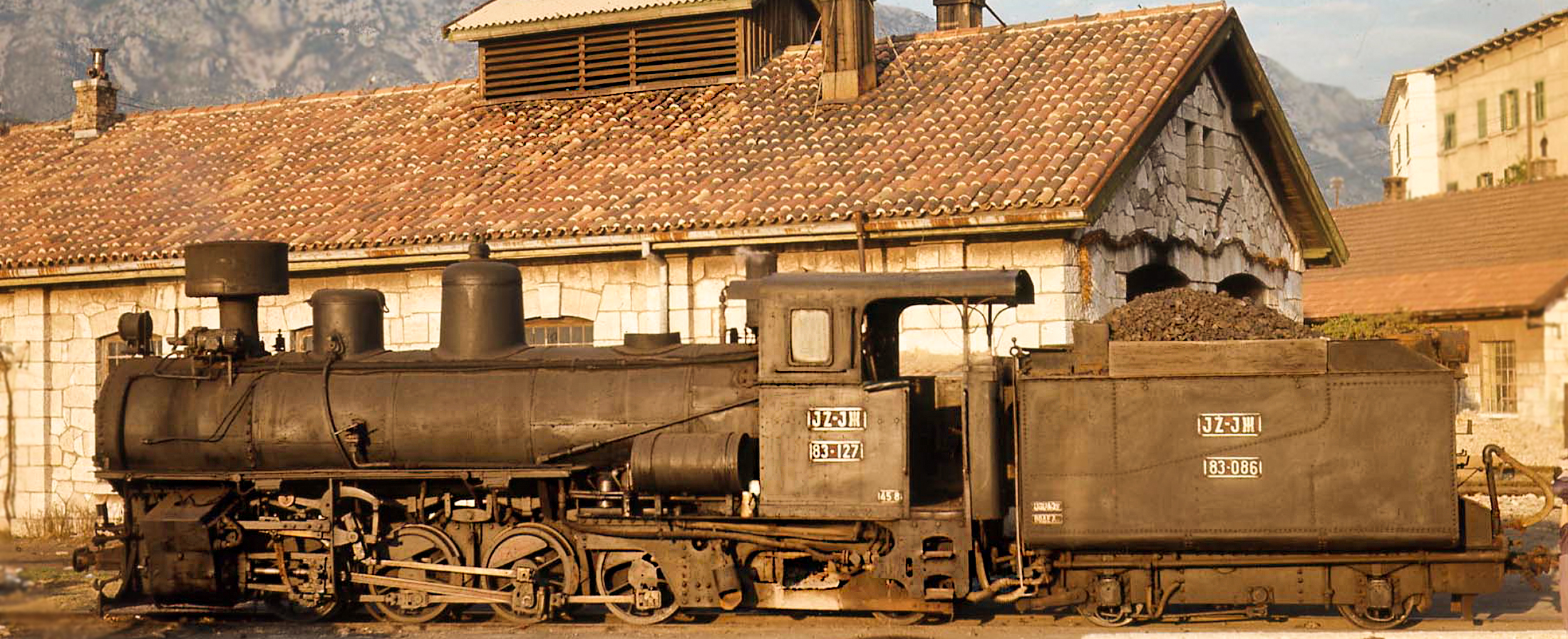 Welcome to the world of Enthusiast Holidays! Acclaimed for many years as a market leader in the operation of tours for steam railway enthusiasts, especially dedicated photographers and video/film-makers, and those who want also to see a little of the culture of the countries they visit, Enthusiast Holidays has since 1986 satisfied an international clientele.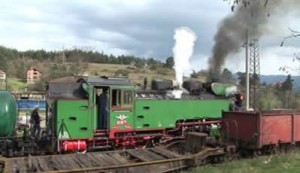 Enthusiast Holidays celebrated its 30th anniversary in 2017, and it has survived when many others who entered the railway enthusiast tour market, have come and gone. But nobody ever said it was going to be easy! It is an unfortunate fact that many countries where steam survives, are or have recently been, politically unstable – look at Burma, for example, or the former Jugoslavia. In Pakistan the disastrous security situation makes the monsoons that washed half the Khyber Pass away, and a m.g. system based on Mirpur Khas that hasn't seen working steam for years, somewhat irrelevant at the moment. Ukraine steamed its last in 2007, with all the locos. supposedly scrapped in 2008 as it was uneconomic to keep them – in any case the recent strife with Russia would make it impossible to operate the highly successful "Dzherelo" trains like we did in the 'nineties. 
It is because of 40 wonderful years of running steam tours to many places around the globe, that we decided to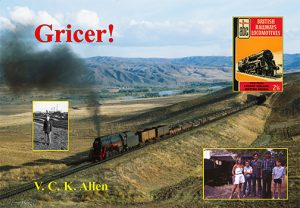 write a book! "Gricer" is both an album of photographs – nearly 400 colour, and 125 black & white – and an autobiography of author Vic Allen – it costs £60, but running as it does to 600 pages, and given that every copy includes a memory stick containing the same material, but with the addition of soundbites, and links to video clips (often full length videos shot on Enthusiast Holidays' tours) it represents fantastic value for money. Click on the image for more details!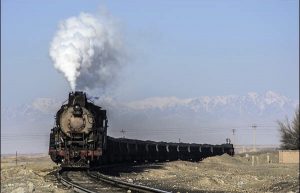 Enthusiast Holidays has always striven to run tours to places where steam survives in ordinary service, augmented by charter trains only where that is no longer possible; however the number of countries that meet those criteria is virtually nil – the narrow gauge steam lines in East Germany are fabulous, but are principally for tourists and so do not count – consequently our only definite tour for 2020 is to the Sandaoling coal mine in the far west of China – a pain to get to, but the very last substantial working steam operation in the world, with its fleet of (currently) 9 "JS" 2-8-2's working incredibly hard and noisily – in what may well be the last winter of their existence.
https://railenthusiastsholidays.com/package/china-2/
Moreover Enthusiast Holidays is embracing the growing interest in what might be described as "Classic Modern Traction" – particularly among enthusiasts who are of an age that grew up with it. Our first such tour was to have been to Kenya in 2014 – using the now elderly Class 71 and 87 English Electric diesels – but that tour had to be postponed because of political worries, and may now never run, as the metre gauge track has been eclipsed by the Chinese-built standard gauge line. However we are determined to press on and produce a range of tours – possibly the first being to Poland one August,  based on the museum depot of Chabowka in the South-East – which will combine modern "classic" traction with enough steam to rival the old steam tours programme in popularity. Keep an eye on our "Classic Traction & predominantly non-steam" category as things develop.
We're still promoting the tours in France run by the Le Creusot 241P people – but 2019 has been devoted to maintenance, so no "voyages de vapeur" this year. We don't yet know if they intend to including Switzerland in their programme next year (2020), and Eritrea, Colorado in the Fall, India, and Kenya are also on the back burner for the time being.  However, after that depressing list of places we are not going to, we are working on a series of Winter trips (by air) to places in Portugal, Italy, Austria and other locations where steam exists but does not normally run, but where they will be happy to steam the locos. up and run for us if they know that a substantial group is coming.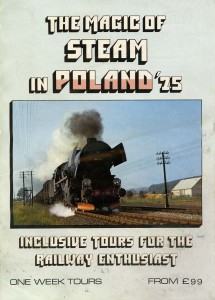 Enthusiast Holidays really started life in 1975 as th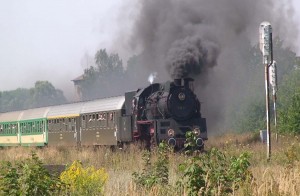 e Magic of Steam in Poland, and appropriately celebrated its 40th Anniversary by promoting a tour (run by the Wolsztyn Experience people) using an Ol49 and TKt48 over 4 days in South-West Poland and which was a great success (see this still frame from the video, right.) We will be supporting others in the future. 
We are looking at Russia, where roughly halfway between Moscow and St. Petersburg, a regular Sunday steam ("Su" 2-6-2) service has started on a country branch line. Not enough on its own to justify a tour, but we are looking closely at other possibilities in the former Soviet Union.
In 1983 we operated a "Christmas Special" tour to India, which was a great success. In those days, of  course, there was a great deal of regular steam in India and indeed in Pakistan and Ceylon). Now, apart from the mountain railways, there is none – except a growing number of working preservation sites which, taken together, make a very attractive holiday! Look at our "Steam Tours" pages for evolving details of our plans for this Christmas/New year 2019/2020 (or more likely, 2020/2021) tour.
Of all the European countries, Bulgaria is perhaps the most progressive in its attitude towards steam railtours, having gone to considerable trouble and expense to restore some of the most interesting steam locomotives on the Continent. So for the Autumn of 2020 we plan a tour using several of these engines, following a visit to the former Jugoslavia for steam specials in Slovenia (with "25" Golsdorf 2-8-0 and "06" 2-6-2 both of which are due for repairs, hence scheduling the tour for 2020); on to Bosnia for a visit to the Kreka mine operated by "Kreigloks", and n.g. "83" 0-8-2's and into Serbia for the spectacular mountain "Mokra Gora" n.g. system, also worked by "83's" and whichever coal mines/steelworks that we can find that still use "62"  (USA Tank) 0-6-0T.
Enthusiast Holidays is part of

, one of the largest wholesalers and retailers of European rail tickets and reservations in the UK, with its own website – www.trainseurope.co.uk Independent travellers may wish to know that Trainseurope Ltd. offers a full range of rail tickets and seat/couchette/sleeper reservations within Europe; rail passes (i.e. "Inter-rail Global" and "Inter-rail one country" passes (see map below), also many Ferries, but call Trainseurope Ltd. on 01354 660222 or email info@trainseurope.co.uk – or complete and submit the on-line enquiry form to get quotations for more complex, or point-to-point journeys within Europe; also Swiss, Benelux, Italian, etc. etc. passes, and we can also get the unbelievable value USA railpasses. Trainseurope is based in March, Cambridgeshire (just a few steps from March railway station).
You can also book Holiday Autos car rental, AVIS Car rental, and airport hotels and airport parking with us, and we are planning several other products which you can look at, and book, on line with minimum fuss without even having to pick up a telephone! But if you want the personal service, the Trainseurope number is 01354 660222. For Enthusiast Holidays call the London number below.