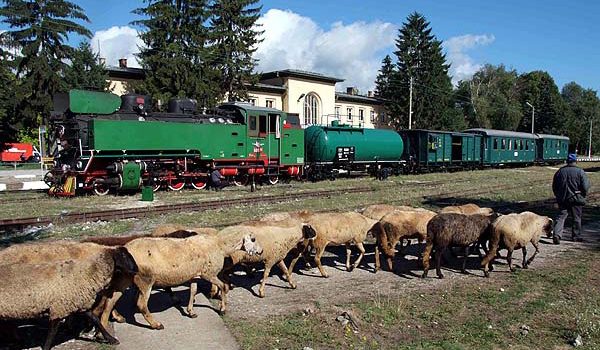 Provisional programme for late September/early October, 2021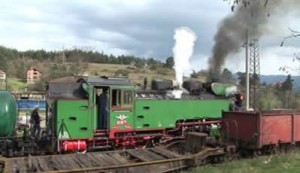 This tour combines what is left of the best of what we did in 2007 in the former Jugoslavia; with the Bulgarian tour of 2011, both in association with the LCGB.
In Jugoslavia we will concentrate upon Slovenia, assuming that the Golsdorf 2-8-0 of Class 25, and the "06" 2-8-2, are still operational together with a "Kreiglok". (In 2019 only the "25" was working, and it too will soon need attention to its boiler; the other two locos. were reportedly under repair, so hopefully 2020 will see them all back in action).
The scenic Bohinj railway, and the line starting from Celje, will claim our attention before we move on to Bosnia, hopefully to catch up with the "Kreigloks" working the Kreka Mine complex, with the 0-8-2 "83" narrow gauge engines at Banowice. On to Serbia, where we will visit some of the last remaining mine locations where Class "62" 0-6-0T's ("USA Tanks") still work, and the mountainous Mokra Gora tourist line, also worked by Class "83's" -we just hope the weather will be kind for photography, as Mokra Gora means "wet mountain!"
In Bulgaria, One highlight of the trip will be the use of the narrow gauge 2-10-2 tank, 609.76, on the mountainous Septemvri system. (For modern traction adherents there are also the 1975 Henschel n.g. diesels still operating on that n.g. system.)
Another highlight will be 2-12-4 46.03 nicknamed "mother bear" because of its size, on the route Kyustendil – Sofia. And the third of our special steam trains will be hauled by 2-8-2 01.23 on the 77km run from Plovdiv to Panagyurishte.
We are planning to start the tour by flying into Trieste, Italy, before crossing the border into Slovenia. Our homeward flight will probably leave from Plovdiv.
The tour price is likely to be around £1695, including return flights from London Stansted; and half-board (dinner, bed and breakfast) en-suite accommodation superior hotels in the hotels on a twin share basis. Single room supplement £100. The tour will be fully escorted throughout.
All images except the main picture, and the diesel which are courtesy James Waite, are still frames from video material shot on the 2011 tour.