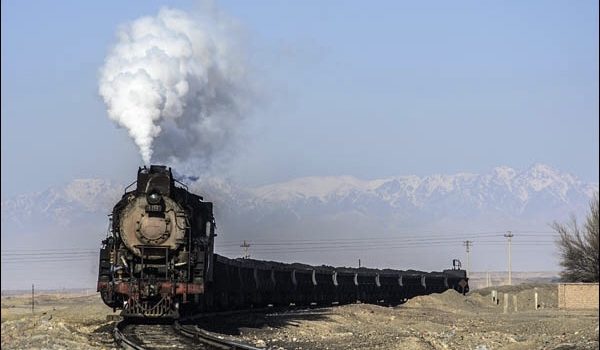 China Feb. 7th – 14th (Sandaoling) 2020 (for "JS" 2-8-2's performing the last real work by steam traction in the world)   
We had hoped to include the Shays during the cherry blossom season in Taiwan, and a day in Hong Kong – but a 2019 group to Taiwan proved rather disappointing from the point of view of action photography, for which Enthusiast Holidays is famous; and the current unrest in Hong Kong makes it inadvisable to promote a visit there at present. So we are concentrating on the last genuine working steam operation of any size left in the world. (These pictures show a Shay in Taiwan, on one of the the very short regular public journeys during the "cherry blossom" season; and a railcar at Wushulin sugar mill.)
Can you remember the early years of the 21st Century, when we would regularly fly to China, and travel –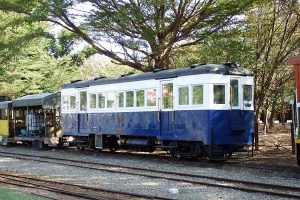 often by overnight train – to the far reaches of Inner Mongolia, to freeze our b******s off waiting for "QJ" 2-10-2's on the Jingpeng Pass, or at Bautao, or perhaps Tiefa for the passenger trains – with the most stunning smoke effects from the engines in the still winter air, not to mention the sounds, so effectively captured on video! (Although not yet HD, nor yet 4K, because we didn't have it then!) But now we do……Sadly all of that has gone – but with one exception – Sandaoling mine at Hami, near to Urumqi in the extreme north-west of China. Here, a fleet of (currently 9) powerful "JS" 2-8-2's (a change from the formerly common, and much lighter, "SY's") pound noisily out of the pit at Sandaoling, where operations are now expected to last until at least until our visit in 2020, but possibly not much longer. Hence  this ultimate trip there.
Shay photo courtesy James Waite; Wushulin railcar Ray Schofield. Main photo courtesy Zhang, CBR Rail Ltd. Subject to renewal of our CAA ATOL licence 4601
Click here for China (Sandaoling) – RESERVATION FORM which you can print out, scan and email to info@enthusiasthols.com or mail to Enthusiast Holidays, 4, Station Approach, MARCH, Cambs. PE15 8SJ
China Sandaoling tour –  February 7th – 14th, 2020
Day 1…..   Depart London Heathrow 17:40 by Air China flight CA856 overnight to Beijing…..
Day 2…… arriving 12:05; check into Paragon hotel; afternoon visit to main sights of Beijing – Tiananmen Square, Forbidden City – before dinner and overnight.
Days 3 – 7 …..Depart Beijing 07:05 by Air China flight CA1229 to Hami arr. 11:05. Transfer to Sandaoling, for hotel check-in and photography of the industrial operations at the mine ("JS" 2-8-2) until time on February 13th to transfer to Hami for Air China flight CA1300 departing 18:25 for Beijing, arr. 21:25. Overnight Beijing, Citic Hotel (at the airport).
Day 8 …..Transfer to airport and depart 12:20 by Air China flight CA855 to London Heathrow arr. 15:55 same day.
Price based upon half-board accommodation in the hotels, and return flights by Air China, all transfers, and the services of a local guide, £2,650 (single room supplement £295). Note that this price does include ALL flights, unlike similar tours offered by other (foreign) operators, but it will depend upon the group size reaching its minimum number, and our ability to confirm to the airline and to the ground operator probably before the end of 2019.