Duration: 10 days
Location: China
Available Seat: 25
Price: 2,695
Booking NOW!
Sandoling mine and Shibanxi narrow gauge – October 9 – 18, 2018
This tour will not now operate – all efforts are being concentrated upon our "Sandoling" tour in March 2021.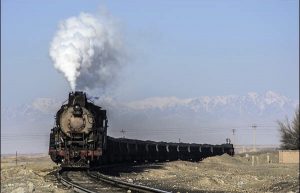 Can you remember the early years of the 21st Century, when we would regularly fly to China, and travel – often by overnight train – to the far reaches of Inner Mongolia, to freeze our b******s off waiting for "QJ" 2-10-2's on the Jingpeng Pass, or at Bautao, or perhaps Tiefa for the passenger trains – with the most stunning smoke effects from the engines in the still winter air, not to mention the sounds, so effectively captured on video! (Although not yet HD, nor yet 4K, because we didn't have it then!) But now we do……
Sadly all of that has gone – but with one exception – Sandoling mine at Hami, near to Urumqi in the extreme north-west of China. Here, a fleet of 9 powerful "JS" 2-8-2's (a change from the formerly common, and much lighter, "SY's") pound noisily out of the pit at Sandoling, where operations are expected to last until at least the end of 2018. What happens after that is a little uncertain, although we are planning (somewhat speculatively) another trip there, combined with a visit with charters to the "Shays of Alishan" in Taiwan, subject of course to the acquiescence of the Taiwan Railway Authority, in March 2019.
However, we now know that October 2018 is expected to be the last  guaranteed chance to see the last real steam in any numbers, in action anywhere in the world, (although it may survive until early 2019 – who can  be sure?) For a little light relief, we will include a visit to the Shibanxi narrow gauge railway, now more of a (Chinese) tourist attraction than a real working railway, but we will ensure that our special train(s) will use such of the old rolling stock as is available to us, rather than anything more "touristy" – although it may not be all that comfortable – if you came with us in the early 2000's you will be familiar with the comfort of the old wooden stock! However, the line is not that long, and we are going to get photographs and film/video, not to "sit on the cushions"! Check out recent (Aprl 9th 2018) reports from expert John Raby
http://rabylee.uk/chinangtour2018.html
and http://rabylee.uk/mifeng18.html
Our favourite Guide, Mrs. Lou, pictured below, and who has worked with us for many years, will ensure, as always, that our primary objectives are fulfilled as far as operational factors, weather, etc. will permit. If you miss this chance, there may never be another, and you will be kicking yourself for a very long time to come.
We are going to fly by the shortest route from London to Urumqi – via Astana, now the capital of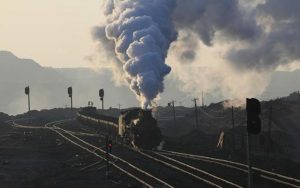 Kazakstan. From there it is about a 3 hour train journey to Hami, whence we transfer to Sandoling for 3 nights. Then by overnight train (2 nights) to Chengdu, and transfer to Shibanxi for two days with charter trains before heading to Chengdu airport for our flight back to London via Beijing. Full detailed provisional itinerary below.
The tour price includes return flights from London to Urumqi, and Chengdu to London via Beijing, both via Astana in Kazakstan; accommodation in tourist class hotels whilst in China, all necessary permits for visits and photography, breakfast, lunch and dinner daily whilst in China, and the services of Chinese National Guide and local and railway guides as appropriate, working together with Enthusiast Holidays tour escort – probably me (Vic Allen!)
We have also anticipated that some participants might want to take advantage of the proximity to Hong Kong, to spend a couple of days in that city, partly to relax after what will have been a challenging trip in China, and to do the trams for which HK is justly famous! The modest additional cost of this optional extra is shown below.
China October 2018 – provisional itinerary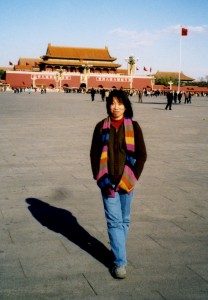 October 9th (Tue.) Depart London Heathrow airport 18:05 by Air Astana via Astana to Urumqi, arr. 1140 Wed.
October 10th (Wed.)….transfer to the railway station for Tr. D8806 departing 16:20 for Hami arr. 19:46. Transfer by road to Sandoling for 3 nights.
October 11th, 12th and 13th Photographing the operations at the Sandoling mine until time to transfer to Hami railway station for Tr. D2702 departing at 16:34 for Urumqi arr. 19:57, connecting into Tr. K2060 dep. 21:43 to Chengdu, arr. 09:20 October 15th. and transfer to Shibanxi.
October 16th and 17th – photographing existing and our charter trains on Shibanxi narrow gauge line, until time to transfer to Chengdu to one night's hotel accommodation.
October 18th – Transfer to airport for Air Astana flight dep. 12:00 to Beijing, and on to London Heathrow arr. 20:40 the same day.
Prices (subj. confirmation at time of final booking)
Full tour October 9 – 18 including return flights London back to London:  £2,695*  Single room supplement £260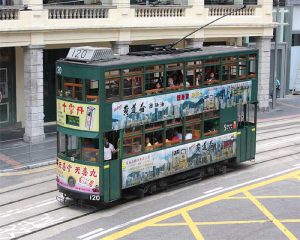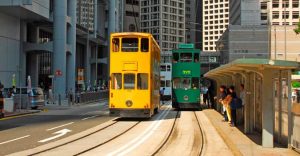 Add-on for extension to Hong Kong (2 nights in *** hotel on BB basis, including flight from Chengdu to Hong Kong (Oct. 18 13:45 Chengdu/Hong Kong 16:40); and Hong Kong/London Heathrow by British Airways (Oct. 20 23:45 Hong Kong/London Heathrow 05:30 October 19th) no airport transfers (but public transport is readily available) £620 (single supplement £145)
* Note that this is less than other tour operators were charging for a similar tour in 2017, without flights! So this does represent excellent value for money for a "last fling" with real steam in 2018.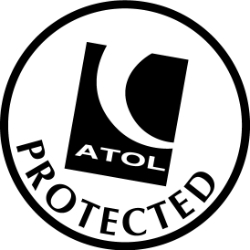 No deposit is required at this early stage, but please register by completing the "booking form"China 2018 – Reservation form – submit on line and submitting; or emailing info@enthusiasthols.com, or calling 020 8699 3654, or writing to Enthusiast Holidays at 144-146, Forest Hill Road, LONDON SE23 3QR.
Photo credits:  Sandoling pictures courtesy of Mr. Zhang, CBR International (in association with whom this tour is operated); Shibanxi pictures courtesy CNN Travel.