Duration: 4 Days
Location: Java
Available Seat: available
Price: 354
ORDER NOW
JAVA awaiting future dates and details – but tour unlikely to be proceeded with.
Arranged by John Raby who has long worked with Java expert Rob Dickinson, and flying into and out of Jakarta, this tour would be based upon expected mill activity during the 2013 sugar harvest season, and follows a west to east progression of this Indonesian island without having to retrace our steps.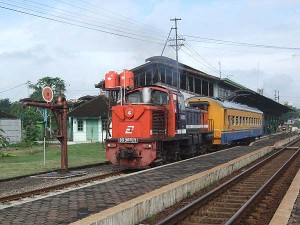 Since the demise of "real" working steam in Cuba, many enthusiasts have come to appreciate the sugar mill operations in Java, but steam is now rapidly declining here too. In Java, unlike Cuba, the (often ancient) mill machinery is there to be seen and photographed.
But the real highlights of the tour would be the surviving steam locomotive activity anticipated at several of the mills.
In addition we will have special steam trains at Cepu and Ambarawa (the site of Java's railway museum), to recreate the days before road transport took over. Accommodation will be more than adequate, if not luxurious; and most meals will tend to be Chinese rather than Indonesian, because the British palate is more familiar with Chinese food, and most Indonesian restaurants tend to be "dry!" But the climate should be pleasantly warm with breezes, as much of Indonesia is high, with attractive mountain scenery.
The tour price for the land arrangements is expected to be no more than c. £1,900 but the air fare has to be added, and that will depend upon when you book. Return fares are currently running at around £550, but seem to go up daily – so as soon as we confirm that the tour will definitely operate, early booking is imperative unless you want to pay the earth for your flight – but first see the detailed programme and itinerary – there will be a link on this site as soon as we have the tour details.